Eskesehir Turkey 2011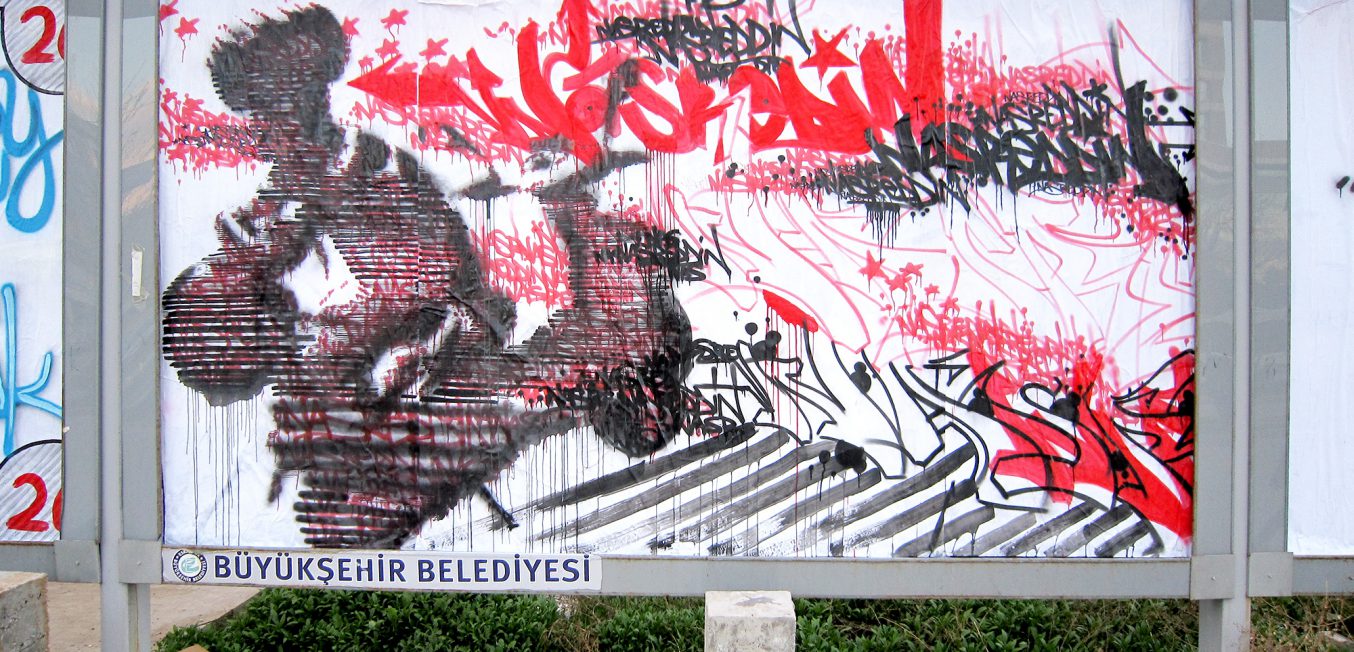 This bill board wheat paste was a collaborative effort in between Myre and Juan Mac.
It was produced during the AKRylonumérik residency in Eskesehir Turkey in 2011.
It references the Turkish philosopher Nasredin Hodja.
The traditional representation shows him  sitting on a donkey riding backwards.
He has "upgraded" here to a contemporary scooter.